March 9, 2016 | Marketing | Saddleback Cellars
One of the Best Local Napa Wineries Saddleback Cellars Invites Dog Owners for Spring Stroll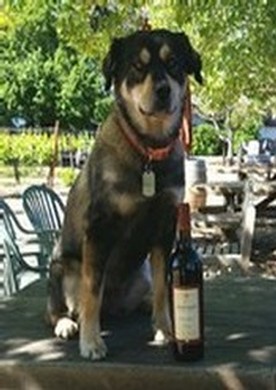 Napa, CA-based winery, Saddleback Cellars is now inviting dog owners from across the local Napa community to explore their winery grounds with their pets. The grounds of Saddleback Cellars feature an open patio space situated between the vineyards and the winery, providing the ideal environment for a walk within one of the best wineries in Napa.
The Napa spring weather has arrived early this year. This means that local residents are now able to enjoy warmer temperatures and greener vineyards in February and March. The changes brought about by El Nino also include additional rainfall, which has helped give the vineyards in Napa a lush green appeal that captivates visitors. To help their guests make the most of this opportunity, the team at Saddleback Cellars is now inviting dog owners and their pets for a spring stroll through their winery.
Dog owners will be able to enjoy the warm sunshine as they stroll around the Saddleback Cellars property and take in the sights of the area. Dogs will enjoy the safe and open feel of the Saddleback Cellars patio areas, as their owners have the chance to meet up and discuss the latest wines available in 2016. It's the perfect day out in the early year sunshine within one of the best Napa wineries.
The Saddleback Cellars team is now waiting to hear from local guests. To learn more on Saddleback Cellars, please contact their winery directly at 1 707-944-1305 or visit their business website at www.saddlebackcellars.com.