Our Oakville Vineyard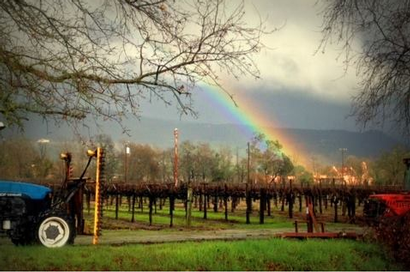 Saddleback Cellars is a small winery located on dead-end Money Road off of Oakville Cross Road in the heart of Napa Valley.
We manage our own estate vineyard of 14.8 acres. On our land we grow six varietals; 8.4 acres are planted in Cabernet Sauvignon, 2.9 acres in Chardonnay, 1.75 acres in Merlot, 1.1 acres in Pinot Blanc, 0.3 acres in Pinot Grigio and 0.3 acres in Zinfandel.
All of our grapes are hand-harvested and rushed right to our onsite crush pad where the winemaking process begins. Come taste on our patio alongside the crush pad and see the action between late August and late October of each year.