Saddleback's History
Saddleback Cellars was established in 1976 in the heart of the Napa Valley by Nils Venge. Nils is universally regarded as one of the foremost pioneers of the Napa Valley wine industry, garnering the first 100-point wine score on his 1985 vintage of Reserve Cabernet produced for one of our Oakville neighbors.
Born to Danish immigrants, Venge's exposure to wine came at an early age: his parents operated a wine and liquor import and distribution company in Southern California. Venge continued his pursuit of wine at the University of California in Davis where he earned a BS in Viticulture in 1967.
Following a tour of duty in Vietnam as a Navy Reservist, Venge moved to the Napa Valley to pursue his interest in winemaking. In the subsequent years, Venge worked for notable wineries, such as Charles Krug, Sterling, Villa Mount Eden and Groth. During his tenure at Groth, Venge became the first American winemaker to receive a perfect 100-point rating from wine critic Robert Parker Jr. The 1985 Groth Reserve Cabernet Sauvignon catapulted Venge to a venerated position in the California wine industry.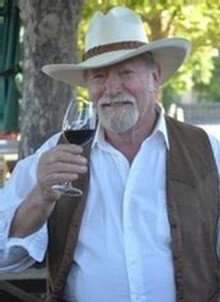 The History of Nils
1970 - Nils got his first job in Napa as a vineyard supervisor in charge of planting operations at Charles Krug Winery.
1972 - Nils was hired as co-vineyard manager in charge of 400 acres at Sterling Vineyards.
1973 - Nils took over operations at Villa Mount Eden as General Manager and Inception Winemaker. Here he made two Cabernet Sauvignons, the 1974 and 1978, which not only put Villa Mount Eden on the map, but are still talked about today.
1976 - Nils and his father-in-law purchased the property now known as Saddleback Cellars.
1982 – 1993 Nils moved westward in Oakville as a minority partner with Dennis Groth and formed Groth Vineyard where he resumed a position of general manager and winemaker. Here is where his expertise as winemaker became known worldwide when Robert Parker, Jr. gave the 1985 Groth Cabernet Sauvignon, Reserve a perfect score – 100 points! The first ever given to an American -- wine.
1982 - Nils produces his first label Saddleback Cellars to be released in 1983.
1993 - Nils leaves Groth winery so that he can focus on Saddleback Cellars and consult for other wineries.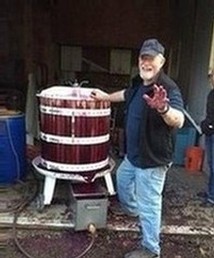 1984 Chardonnay Napa Valley Label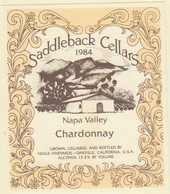 Follow Saddleback Cellars on social media for updates on the winery, Nils, Chloe, events and more: @saddlebackcellars on Facebook and Instagram.