July 23, 2015 | Saddleback Cellars
Visit one of the Napa Region's Most Popular Wineries for Saddleback Cellars' 2013 Old Vine Zinfandel Release Party
Oakville, CA-based Saddleback Cellars has just announced that they will be hosting a release party for their 2013 Old Vine Zinfandel. The release party will be held on Saturday, August 1st from 11am to 4pm at the Saddleback Cellars winery, with tickets priced at $30 per person. It's an event that promises to cement Saddleback Cellars' reputation as one of the most respected Napa wineries.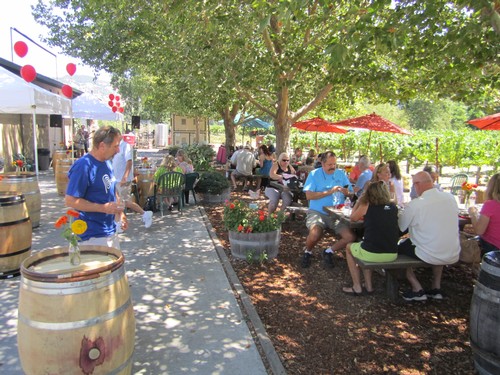 California Wine Country is home to a broad range of award-winning wines, and continues to bring together millions of oenophiles each year to celebrate the latest flavors carefully crafted in the local Napa wineries. As one of the most popular wineries serving the Napa region, Saddleback Cellars is now offering an exciting glimpse into one of their latest releases – the 2013 Old Vine Zinfandel.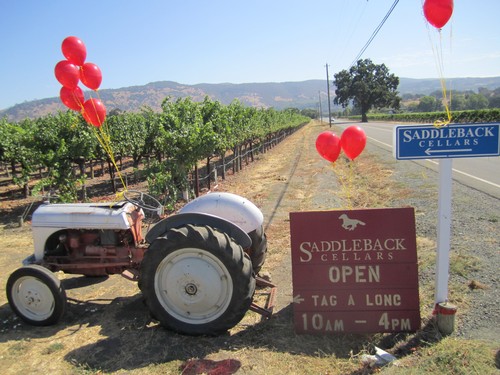 The Saddleback Cellars 2013 Old Vine Zinfandel release party is destined to be a memorable occasion for guests from across the region for a historic release. Their 2013 Old Vine Zinfandel is the winery's 21st zinfandel vintage, and is mostly sourced from a 95-year-old Calistoga vineyard. The party will feature live music, BBQ tri-tip and turkey, plenty of wine, as well as an eclectic range of fun games for all guests. And entry to this exciting event will be free for all members of the Saddleback Cellars Wine Club. The event is timed to coincide with the Silver Oak Cellar's release party, which should ensure that many wine enthusiasts are in the area and in attendance at the Saddleback Cellars event. In addition to the Old Vine Zinfandel, guests at the Saddleback Cellars release party will have the opportunity to taste the winery's Chardonnay, Sauvignon Blanc, and Cabernet Sauvignon among many others!
To learn more about the Saddleback Cellars release party, please contact their team directly at (707) 944.1305 or visit their business website today via www.saddlebackcellars.com.