2018 Sauvignon Blanc
Fresh Out of Oakville!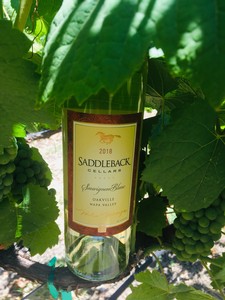 Wine Specs
Vineyard Designation
Oakville
Rated 91 Pts, Wine Spectator
This Sauvignon Blanc is a go-to refresher that's excellent to have on hand for any occasion.
A cheeky white wine deserving of a slot in your regular supply. You can't help but remark on this wine's bountiful bright aromas of gooseberries and grapefruit, which are tamed by slight hints of peach, key lime and alpine river rock. On the tongue, Maui gold pineapple, kumquat and tangerine lead to a silky body that perfect for sipping. The acid in balance keeps the finish mellow and fresh. Sourced from Teaderman Vineyard right here in Oakville, Napa Valley, as it has been for years.
Wine Specs
Vineyard Designation
Oakville