Saddleback Event Calendar 2019
Sunday, March 17: Family Winemakers of California Tasting in Del Mar, CA
Sunday, March 24: Napa Chocolate & Wine fest in Napa, CA
Thursday, April 4-7: Florida WineFest in Sarasota, FL
Saturday, May 18: Tiburon Peninsula Wine Festival in Tiburon, CA
Saturday, June 8: RoséFest to support Susan G Komen at Sterling Vineyards
Saturday, July 27: Tagalong Zinfandel Release Party & BBQ at the Cellar!
---

Nils & Company, Out & About
Family Winemakers Taste California
Public Tasting, Del Mar, CA
Join Nils & crew in southern California for the Family Winemakers Taste California public event at the Del Mar Fairgrounds. A celebration of family-owned wineries and winemakers, this tasting pulls out all the stops with hosts pouring reserve vintages, small lots and more from 60 wineries featuring over 40 varietals all grown in California. Visit FamilyWinemakers.org/taste to learn more and purchase tickets in advance.
Sunday, March 17, 2019 | 2-5 pm | $60 tickets until March 16
Napa Chocolate and Wine, Napa, CA
In a benefit to support Napa County Family & Foster Parent Association, join the team as we pour Saddleback favorites alongside more than 30 additional Napa Valley wineries at the Napa Chocolate and Wine fest, including catering, live music and of course, CHOCOLATES! This annual event draws more than 500 people to the Meritage & Vista Collina Resort in southern Napa Valley for an afternoon of indulgence.
Sunday, March 24, 2019 | 3-6 pm | $70 tickets sold online or at the door
Florida WineFest, Sarasota, FL
Join Nils in the Florida Gulf Coast for events that will introduce you to Saddleback and many more wines from across the country. This festival benefits multiple charitable organizations and includes winemaker dinners, grand tastings and food and fun over four days in sunny Sarasota, Florida. Go to the event's site to purchase tickets to the multitude of tastings, including wine and cheese education, dinners, auctions, and more.
Thursday April 4-Sunday, April 7, 2019 | various dates/times for events | Multiple event tickets sold separately

RoséFest Napa Valley, Calistoga, Napa Valley, CA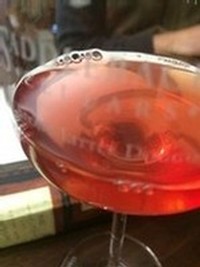 Support Susan G Komen and enjoy a charming day of tasting at Sterling Vineyards, in Calistoga, where more than 30 wineries will pour their "blush" wines in a show of pink unity. Ticket options vary, but one thing is sure: it's a fashionable crowd so of course Saddleback will be on hand with our new release: 2018 Aleatico Rosé! Ladies, grab your big hat and jumpsuits, and guys, get on your man bun and madras shorts and we'll see you at the beautiful property in Calistoga. Click through for more details on the venue of Sterling and the additional food and wine vendors.
Saturday, June 8, 2019 | 12-4 pm | $75 general admission and tasting, $95 premium food & wine, $225 VIP access
37th Annual Tiburon Peninsula Wine Fest
Bay Area locals! Catch this fun wine event in Marin County, located in the quaint peninsula town plaza of Tiburon. More than 60 wineries, including Saddleback, will be on site pouring multiple varietals, alongside food and spectacular live music to help you get out and enjoy the view. This is a 21 & over-only event. Get ticket details, including the VIP-level upgrade, on their website.
Saturday, May 18, 2019 | 1-4 pm | Tickets $75 for wine & food, $115 for VIP
---
Oakville Cellar Parties
Thanks to all who joined us for Tagalong! Our February Reserve Release Party 2019
See you here at Saddleback, July 27, 2019 for our Zinfandel Release Party.
7/27/19 | 11 am - 4 pm | Tickets not yet on sale
We're pleased to pop open the 2017 Old Vine Zinfandel, plus other crowd favorites as we enjoy some BBQ and lively country music. Keep an eye out for your invite and official details (click here to sign up for invites & updates). Posse wine club members have priority for tickets (complimentary up to 4 people): make sure to RSVP early, as these are popular.
---
Nils Venge Winemaker Dinners
Join Nils for his next excursion from Napa Valley...
coming soon!