Saddleback Event Calendar 2019
Saturday, June 8: RoséFest to support Susan G Komen at Sterling Vineyards
Saturday, July 27: Tagalong Zinfandel Release Party & BBQ at the Cellar!
---

Nils & Company, Out & About
RoséFest Napa Valley, Calistoga, Napa Valley, CA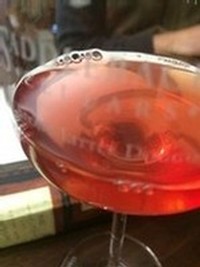 Support Susan G Komen and enjoy a charming day of tasting at Sterling Vineyards, in Calistoga, where more than 30 wineries will pour their "blush" wines in a show of pink unity. Ticket options vary, but one thing is sure: it's a fashionable crowd so of course Saddleback will be on hand with our new release: 2018 Aleatico Rosé! Ladies, grab your big hat and jumpsuits, and guys, get on your man bun and madras shorts and we'll see you at the beautiful property in Calistoga. Click through for more details on the venue of Sterling and the additional food and wine vendors.
Saturday, June 8, 2019 | 12-4 pm | $75 general admission and tasting, $95 premium food & wine, $225 VIP access
---
Oakville Cellar Parties
Thanks to all who joined us for Tagalong! Our February Reserve Release Party 2019
See you here at Saddleback, July 27, 2019 for our Zinfandel Release Party.
7/27/19 | 11 am - 4 pm | Tickets not yet on sale
We're pleased to pop open the 2017 Old Vine Zinfandel, plus other crowd favorites as we enjoy some BBQ and lively country music. Keep an eye out for your invite and official details (click here to sign up for invites & updates). Posse wine club members have priority for tickets (complimentary up to 4 people): make sure to RSVP early, as these are popular.
---
Nils Venge Winemaker Dinners