Syrah 6-pack (includes shipping!)
2014 Syrah 6-Bottle Bundle Pack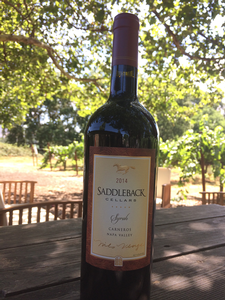 Limited-Time Special Offer on a 6-pack, including 6 bottles of 2014 Carneros Syrah, with ground/temp-control shipping included.
Our cool-climate Syrah is back! Just as fans will remember, our Syrah hails from the south end of Napa Valley, the bay-adjacent Carneros region, providing a unique and appealing layer of berries to the typically rich, dense Syrah varietal.
Offer not available in AK, AR, HI, KY, MS, UT due to shipping restrictions.
Posse: log in for your discounts and shipping advantage.