Saddleback Event Calendar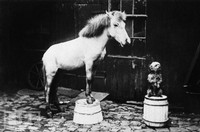 Oakville Cellar Parties!
Join us for our bi-annual parties here on property. Live music, bbq, and of course new and vintage wines are featured. Keep an eye out for your invite (click here to sign up for invites & updates) and leave a Saturday open in February and August for our fiestas. Club members have priority for tickets (complimentary up to 2 people): make sure to RSVP early as these are popular.
Our next Release Party:
We'll be hootin' & hollerin' coming up this summer on Saturday, July 28, 2018! Save the date, folks. But hopefully, we'll see ya sooner!
Nils & Company, Out & About
Check us out at the San Francisco Chronicle Wine Tasting in San Francisco! Saturday, February 17, You'll find us in The City at Fort Mason from 1-5 pm, where we'll pour our Gold-Medal winning Chardonnay, Cabernet and crowd-pleasing favorites. Gather up deals on-site for tasting at the winery and purchasing online. Get tickets today: http://winejudging.com/public-tasting/event-tickets/
Where: Fort Mason Center, San Francisco (Uber or On-Site Parking available)
When: Saturday, February 17, 2018 from noon-5 pm
What: Tasting over 40 wineries' AWARD-WINNING WINES! SF Chronicle's PUBLIC WINE TASTING
Taste California in the Los Angeles area! Join Saddleback at Family Winemakers' Tasting in Pasadena, CA, Saturday, March 17. This is California's premier public wine tasting event. You'll find Nils & Company at the Pasadena Convention Center alongside 125 wineries from all over the state representing their best vintages with over 900 wines rated 90+. Family Winemakers is an organization of family-owned wine producers in California known for supporting growers and producers in the state.
Where: Pasadena Convention Center Exhibit Hall
When: Saturday, March 17. Trade tasting: 12-5 pm. Public tasting: 2-5 pm.
What: Tasting Saddleback and more than 125 CA family-owned wineries 90+ point vintages with one entry fee
Tix & More Info: https://familywinemakers.org/taste
Nils Venge Winemaker Dinners
Nils often travels to host winemaker dinners around the country. So be on the lookout, he may show up in your neck of the woods.