Saddleback Event Calendar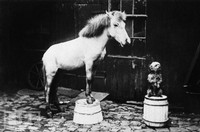 Cellar Parties!
Join us for our bi-annual parties here on property. Live music, bbq, and of course new and vintage wines are featured. Keep an eye out for your invite (click here to sign up for invites & updates) and leave a Saturday open in February and August for our fiestas. Club members have priority for tickets (complimentary up to 4 people): make sure to RSVP early as these are popular.
Winemaker Dinners!
Nils often travels to host winemaker dinners around the country. So be on the lookout, he may show up in your neck of the woods.
San Francisco Chronicle Wine Tasting
Saturday, Feb 18 1:30-5pm @ Fort Mason, San Francisco
Join us as we pour select Saddleback favorites with other award winners in the city! We'll be manning a table at the usually sold-out Chronicle tasting event at Fort Mason in San Francisco and we'd love to see you there. Find details on the event and purchase tickets at http://winejudging.com/publeic-tasting/
Join Nils at ZAP Zinfandel Experience, February 23-25, 2017!
Know and love our Old Vine Zinfandel as much as we do? Join Nils and 130 wineries at the ZinEx event in San Francisco, CA from February 23-25, with the centerpiece Grand Tasting on the 25th. Events include a tasting dinner at One Market Restaurant, curated tasting flights at Bently Reserve, glam Winemakers' Auction & Dinner gala at Bently Reserve, and the Grand Tasting taking place Sunday, Feb 25 at Pier 27 on the Embarcadero, where there will be barrel samples and a delectable assortment of wines. Visit www.zinfandelexperience.com to reserve today. Open to the public; see site for tickets.