Saddleback Event Calendar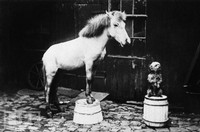 Oakville Cellar Parties!
Join us for our bi-annual parties here on property. Live music, bbq, and of course new and vintage wines are featured. Keep an eye out for your invite (click here to sign up for invites & updates) and leave a Saturday open in February and July for our fiestas. Club members have priority for tickets (complimentary up to 4 people): make sure to RSVP early as these are popular.
---
We'll be hootin' & hollerin' coming up too soon!
You're invite to Tag-A-Long. We'll be releasing our 2016 Old Vine Zinfandel, have David Landon playing Country *and* Western live, and of course
Delicious Wines & A Great Barbecue with Fixin's.
Posse: 4 complimentary tickets; $20 for each additional at the door.
Posse, please RSVP via email to be included.
Git yer tix ASAP & RSVP Today!
---
Nils & Company, Out & About
You are invited to join Nils Venge in Texas! Three unique experiences offer the opportunity to check in on Nils and taste our current vintages. We'd love to see you; please join us!

Tuesday, June 12th, 7-9 PM: Join Nils and company for an on-premise tasting
@: Off the Vine wine shop
Where: 324 S. Main St, Grapevine TX
Contact: 817.421.1091 for details

Wednesday, June 13th, 6:30-8 PM: Join Nils and company for an on-premise tasting
@: Cellar Twenty Four
Where: Sterling Ridge Shopping Center
6700 Woodlands Parkway, Suite 210, The Woodlands, TX
Contact: 281.419.9966 for details
Thursday, June 14th, 5-7 PM: Join Nils and company for a winemaker dinner!
@: Envy Wine Room in Spring (see below)
---
Annual WineSong Charity Auction & Tasting
Every year, Nils & company join winemakers at a wonderful event called WineSong on the rugged California coast to raise funds for the Mendocino Coast Hospital Foundation.
Tickets are available now for the
September 7 & 8, 2018
wine-focused gatherings. Get more information and tickets on their website:
WineSong.org
Nils Venge Winemaker Dinners
Thanks to all who joined Nils at The Wild Artichoke in Yorba Linda, CA, last weekend for his winemaker dinner! What a fantastic time.
Thursday, June 14th, 5-7 PM: Join Nils and company for a winemaker dinner!
@: Envy Wine Room 317 Gentry Street, D1, Spring, TX
Contact: 281-528-9868 for reservations
Participants will enjoy an artfully paired four-course dinner prepared by chef Will Ash:
First Course: Pear Carpaccio Salad w/ Apple Vinaigrette & Caramelized Onion, Mushroom & Gruyere Tartlets
Saddleback Cellars Napa Valley Chardonnay
Saddleback Cellars Albarino
2nd Course: Cowboy Four Cheese gourmet Cavatoppi & Cheese with Bacon
Saddleback Cellars Zinfandel
3rd Course: Pork Tenderloin w/ Cherry Reduction Sauce, Wild Rice Pilaf, Roasted Cauliflower Medley
Saddleback Cellars "Rancher Red" Blend
Saddleback Cellars Cabernet Sauvignon
4th Course: Locally Sourced Blackberry Cobbler with Vanilla Bean Ice Cream
Served with Coffee