Saddleback Event Calendar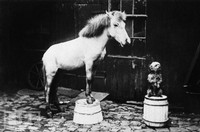 Oakville Cellar Parties
Join us for our bi-annual parties here on property. Live music, barbecue, and of course new and vintage wines are featured. Keep an eye out for your invite (click here to sign up for invites & updates) and leave a Saturday open in February and July for our fiestas. Club members have priority for tickets (complimentary up to 4 people): make sure to RSVP early, as these are popular.
---
Thank you to all who came to our epic Tagalong party 7/28! What a turnout, click here to check out the pix on Facebook
We'll see you for the next one, releasing 2014 Reserve Cabernet: February 9, 2019!
---
Nils & Company, Out & About
2018 Annual Harvest Stomp - Participating Winery
Saturday, August 25, 2018, 5 pm - 10 pm

Join the Saddleback Gang to kick up your heels at the Napa Valley Grapegrowers 11th annual Harvest STOMP! The most highly anticipated harvest party of the year, STOMP features exhibition-style local cuisine, live music, a live auction with one-of-a-kind experiences, and over 100 of the best Napa Valley wines poured by Napa Valley Grapegrowers. Bring your boots, cowboy hats, and party pants - this is one event you don't want to miss!
Proceeds from STOMP support the Napa Valley Grapegrowers mission to preserve and promote Napa Valley's world-class vineyards.
EVENT IS CURRENTLY SOLD OUT. Click through to add yourself to the waitlist.
Family Winemaker's Northern California Tasting
Sunday, August 26, 2018, noon-5 pm
Join the gang at Saddleback and more than 60 California wineries in San Francisco's Dogpatch neighborhood at The Midway for an afternoon of wine tasting from the Family Winemakers of California.
Tickets are available now through EventBrite. Two types of entry get you different access to over 900+ wines rated 90+ points. Get a discount on entry by using code SF18 at checkout.
Historic 56th Annual Tasting of Designated Vineyard Wine of Napa Valley
Sunday, August 26, 4:00 pm to 6:00 pm
Join the gang from Saddleback at Silverado Resort & Spa, Napa, along with more than 70 Napa Valley wineries who will pour their "Estate" wines and those from other named vineyards. For a vineyard to be designated on a label, 95% of the grapes used in the wine must be sourced from that vineyard. This Annual Tasting provides a wonderfully focused expression of our Napa Valley vineyards.
Event details: WineLibrary.com
Click Here for Event Ticket Purchase
Annual WineSong Charity Auction & Tasting
September 7 & 8, 2018
Every year, Nils & company join winemakers at a wonderful event called WineSong on the rugged California coast to raise funds for the Mendocino Coast Hospital Foundation.
Tickets are available now for the wine-focused gatherings. Get more information, including preferred lodging partners and daily event details on their website:
WineSong.org
Nils Venge Winemaker Dinners
Join Nils in Alaska for an immersive experience at Talon Lodge: Visiting Winemakers Series!
The most amazing culinary event to hit Alaska! Talon Lodge assembles some of the world's greatest winemakers, along with their finest wine and merges them with exclusively paired gourmet Alaska cuisine. Join Nils and Saddleback wines for this once-in-a-lifetime event in one of the most spectacular locations in Alaska.
Where: Talon Lodge, Sitka, Alaska
What: 4-Night immersive stay on their private island, including 2 dinners & sport fishing
When: Nils joins the lodge August 6-14, 2018
Details: Contact Talon Lodge directly to book and for more information www.talonlodge.com/winemaker-series/
---
Thanks to all who joined Nils at The Wild Artichoke in Yorba Linda, CA, for his winemaker dinner! What a fantastic time.
Thanks to all who joined Nils at Envy Wine Room in Spring, TX, for his winemaker dinner! Great evening.