Saddleback Event Calendar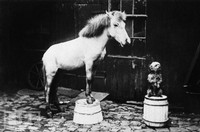 Oakville Cellar Parties!
Join us for our bi-annual parties here on property. Live music, bbq, and of course new and vintage wines are featured. Keep an eye out for your invite (click here to sign up for invites & updates) and leave a Saturday open in February and August for our fiestas. Club members have priority for tickets (complimentary up to 2 people): make sure to RSVP early as these are popular.
Our next Release Party:
Say Howdy to our 2013 Reserve Cabernet Sauvignon: Release Party set for 11a-4p, Saturday, February 3, 2018, right here at the winery. More info and ticket information to come!
Nils & Company, Out & About
Join Nils & the Saddleback team at the ZinEx Grand Tasting in San Francisco! Just adore our current vintage of 2015 Old Vine Zinfandel? Of course you do, so be the *first* to taste the 2016 Saddleback Old Vine Zinfandel vintage with a sneak peak & taste with Nils at this incredible event that includes Food, Zin tastings from many producers, and informal roundtable sessions with winemakers!
When: Saturday, January 20, 2018 (two options for length of event -- see site)
Where: Pier 27, San Francisco, California
What: Grand Tasting/Meet the Makes for the @Zinfandel Experience via ZAP (Zinfandel.Org)
Get Tickets: ZinfandelExperience.com
More Info: 530.274.4900 ZAP
Nils Venge Winemaker Dinners
Nils often travels to host winemaker dinners around the country. So be on the lookout, he may show up in your neck of the woods.